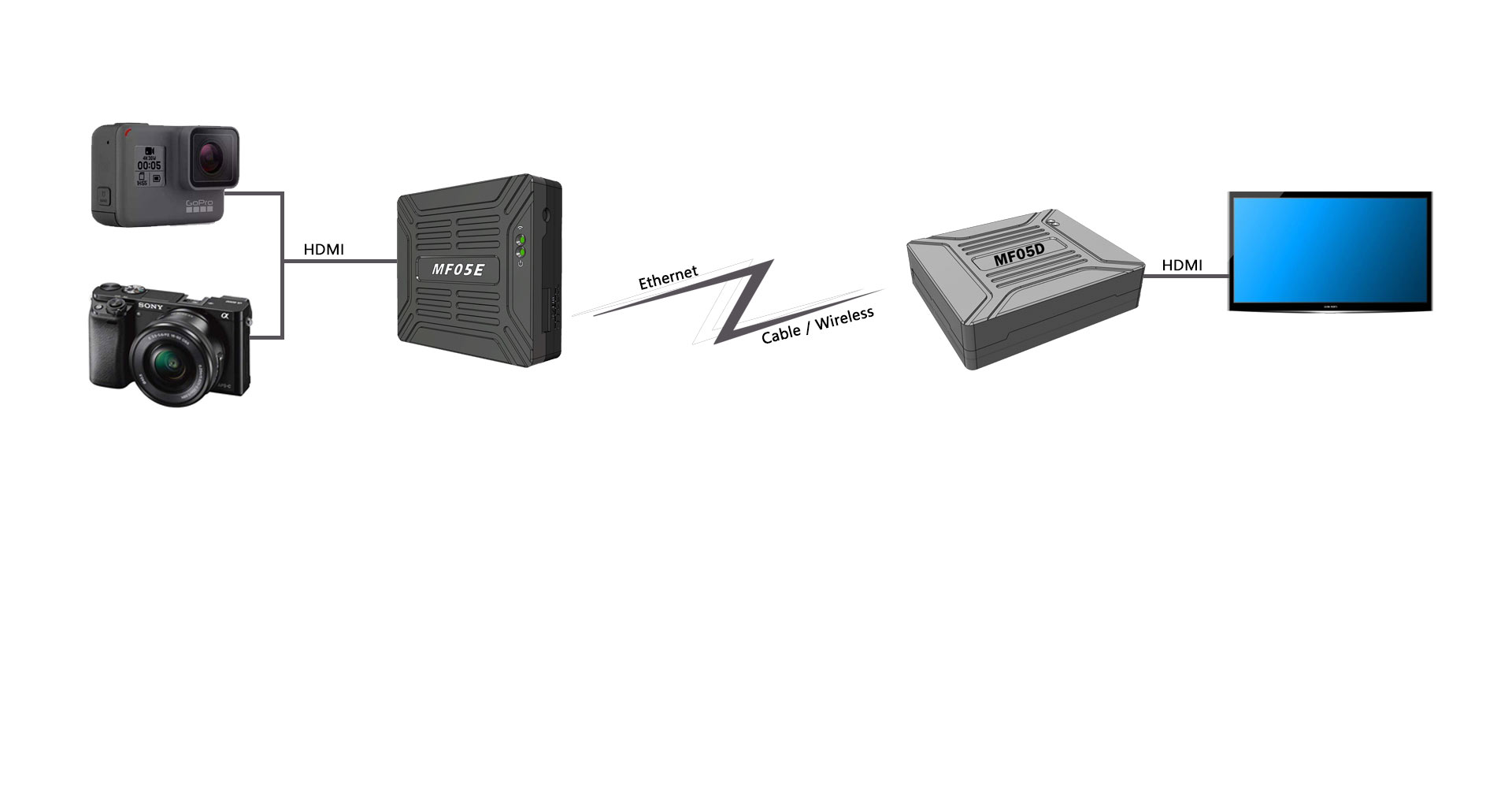 MF05 adopts H.265 encoding and decodingtechnology, which can encode 1080P60 HD video into network video stream, which is convenient for transmission. The encoded video stream can be restored to 1080P60 HD video after decoding.MF05 adopts low lag codec technology and can be used to transmit real-time high-definition video. MF05 includes encoding module MF05E and decoding module MF05D. MF05E can convert the video input from HDMI/SDI/AV interface into H.265/H.264 network video stream. MF05D can decode H.265/H.264 network video stream into HD video through HDMI interface Output to the display.

MF05 supports H.265 encoding and decoding, which can be used in scenes that require low bitstreams. It has rich interfaces and supports HDMI, AV, SDI and other interfaces.
MF05 supports the conversion of high-definition video into encoded RTSP, TCP, UDP, TS video streams, which is convenient for wired or wireless transmission.

MF05 uses low lag code algorithms, and the delay of high-definition video is 120ms.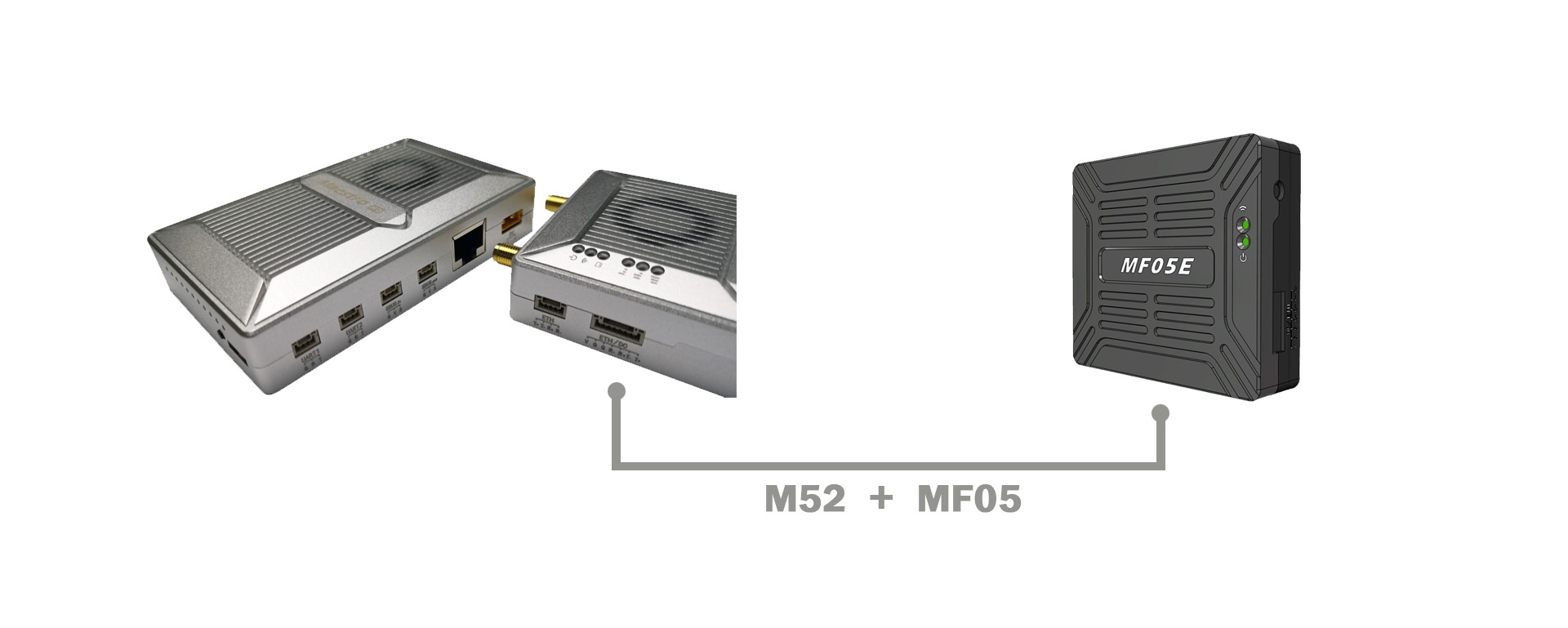 MF05 and M52 can quickly build a remote wireless HD transmission system*1。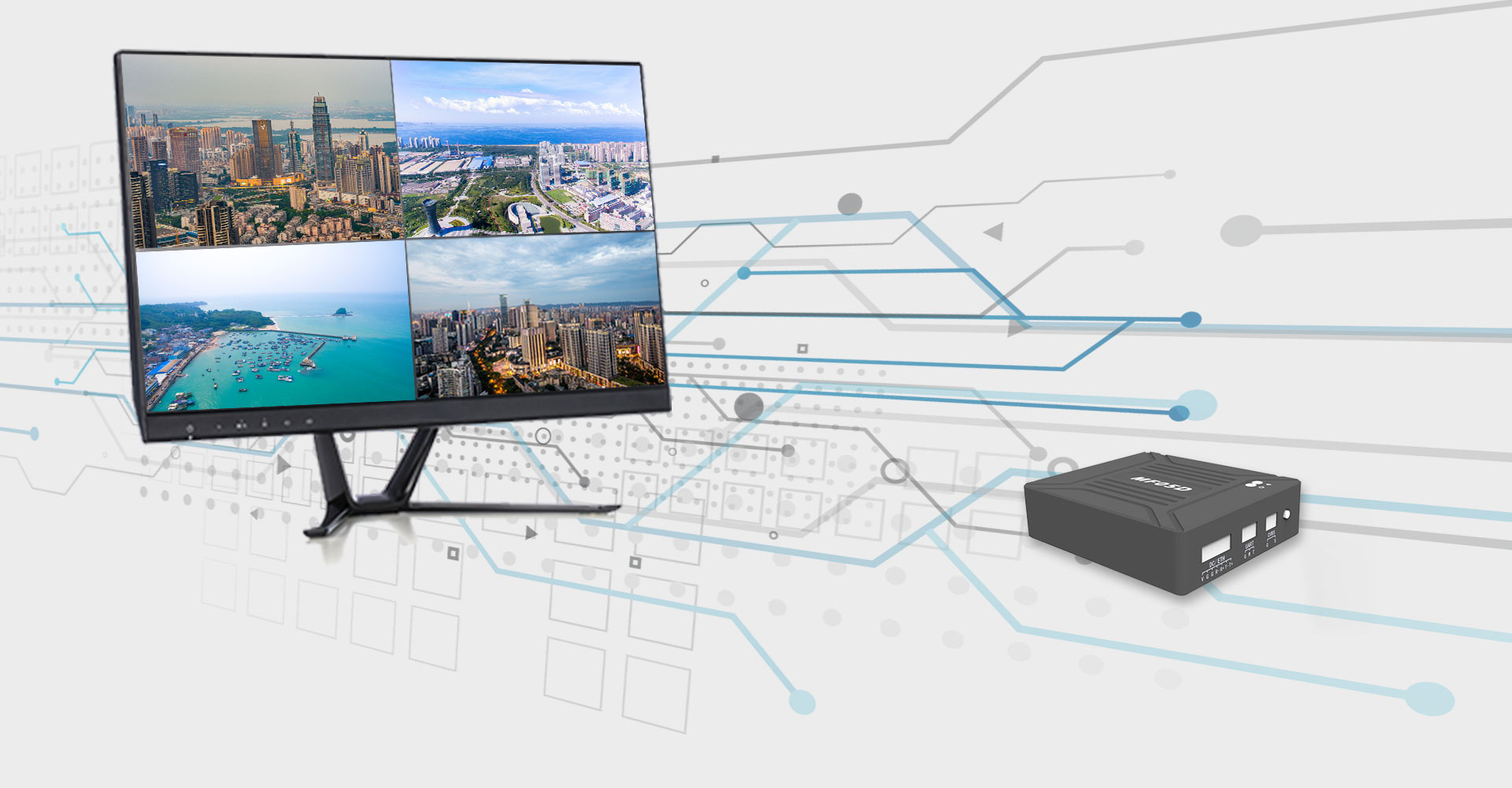 MF05D supports simultaneous decoding of 4 channels of 1080P HD video, supports picture-in-picture display, split-screen display, and superimposes OSD function on the image.*2。

*1,For instructions on using M52 and MF05, please refer to the product page or user manual.
*2,Multi-channel decoding requires special firmware, please contact sales staff.