MK55
Long-range UVA video and data transmission system
MK22/MK55 is a integrated UAV video link system which continues the design and usage style of Maestro series wireless HD video transmission system. It has powerful functions and high integration. The ground is equipped with 1/4 screw port, which can be installed on a universal tripod. Rotating tripod can realize rapid alignment with UAV, dual power supply mode, very convenient to use.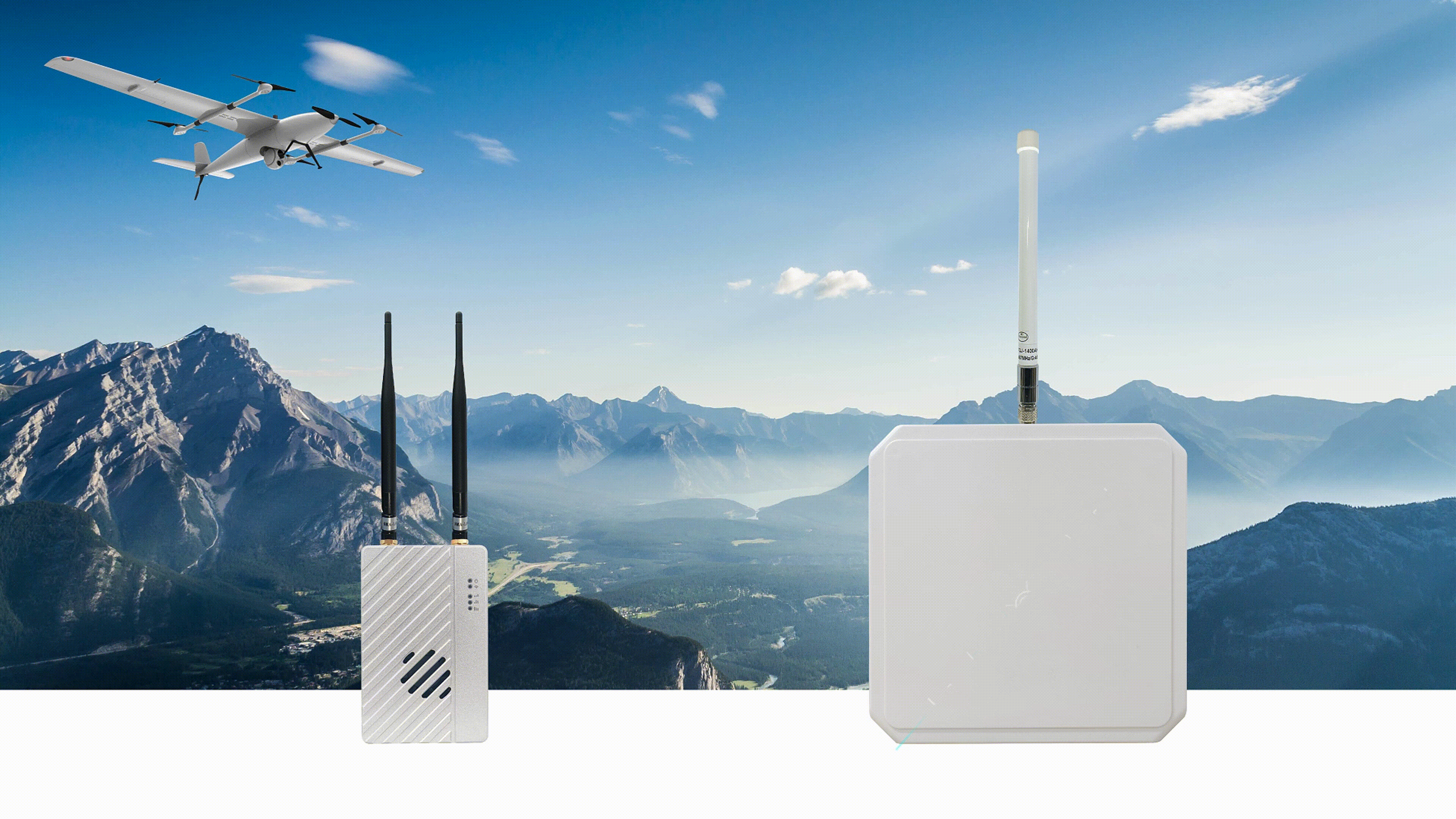 Integrated design, high integration degree
The ground of MK22/MK55 adopts the integrated design of directional flat plate antenna and omnidirectional FRP antenna, the high gain directional antenna can enhance the signal strength and increase the anti-interference ability of data link which also make the transmission distance more stable.
The ground has an OLED display, which can clearly indicate the signal strength, signal quality, IP address and upstream and downstream data of the current communication. Users can adjust the level and pitch angle of the flat antenna in real time, and determine the best alignment direction of the flat antenna by observing the signal strength information on the OLED display, which is very convenient to use.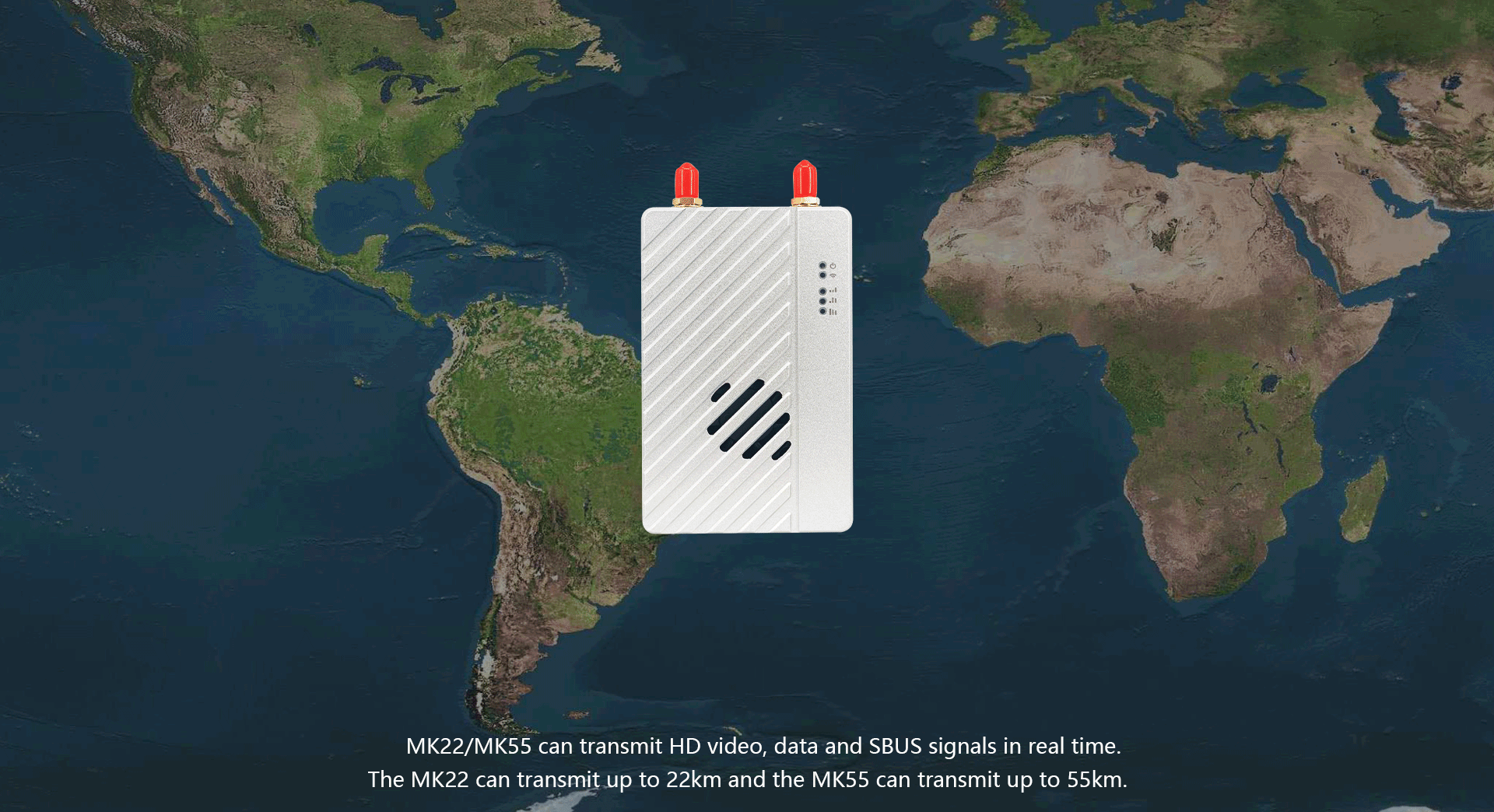 Dual power supply mode, integrated aviation-cable interface, easy to operate
The ground is equipped with a universal battery interface, which can quickly supply power to the device. The aviation cable integrates the network port, serial port, SBUS, power supply and other interfaces on the ground, which is very easy to operate and quickly disassemble and assembly.

The ground is equipped with code to code button, which can realize fast code matching directly without more additional software configuration or signal scanning. Meanwhile, it doesn't need any external device to realize automatic encryption function quickly. Users can also enable/disable encryption through the Maestro Assistant tool or the web page. After enabling encryption, users can customize private communication keys.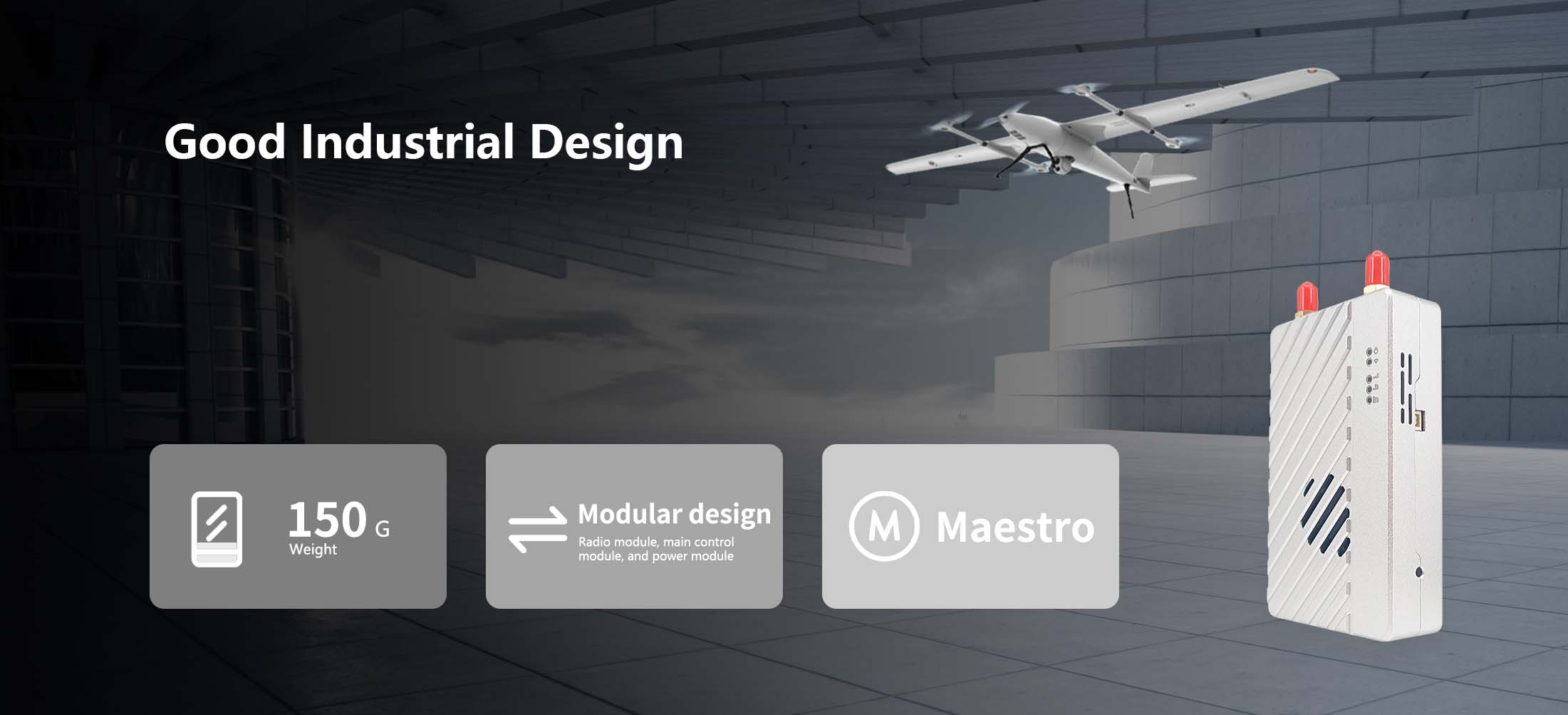 The MK22/MK55 continues the design and use style of Maestro with a modular design (including RF module, master control module, power module etc.),With good circuit design and industrial thermal design, the sky is small in size, light in weight only 150g, so that the UAV can move forward without load in the process of operation, and improve the operation efficiency.
MK22/MK55 has rich interfaces, including two serial ports -- UART1 and UART2. The serial port supports Mavlink protocol and Transparent protocol, users can configure the serial protocol and baud rate through the Maestro Assistant tool or the Web UI. And including two SBUS input and output interfaces, users can transmit remote control signals and connect mount control equipment.