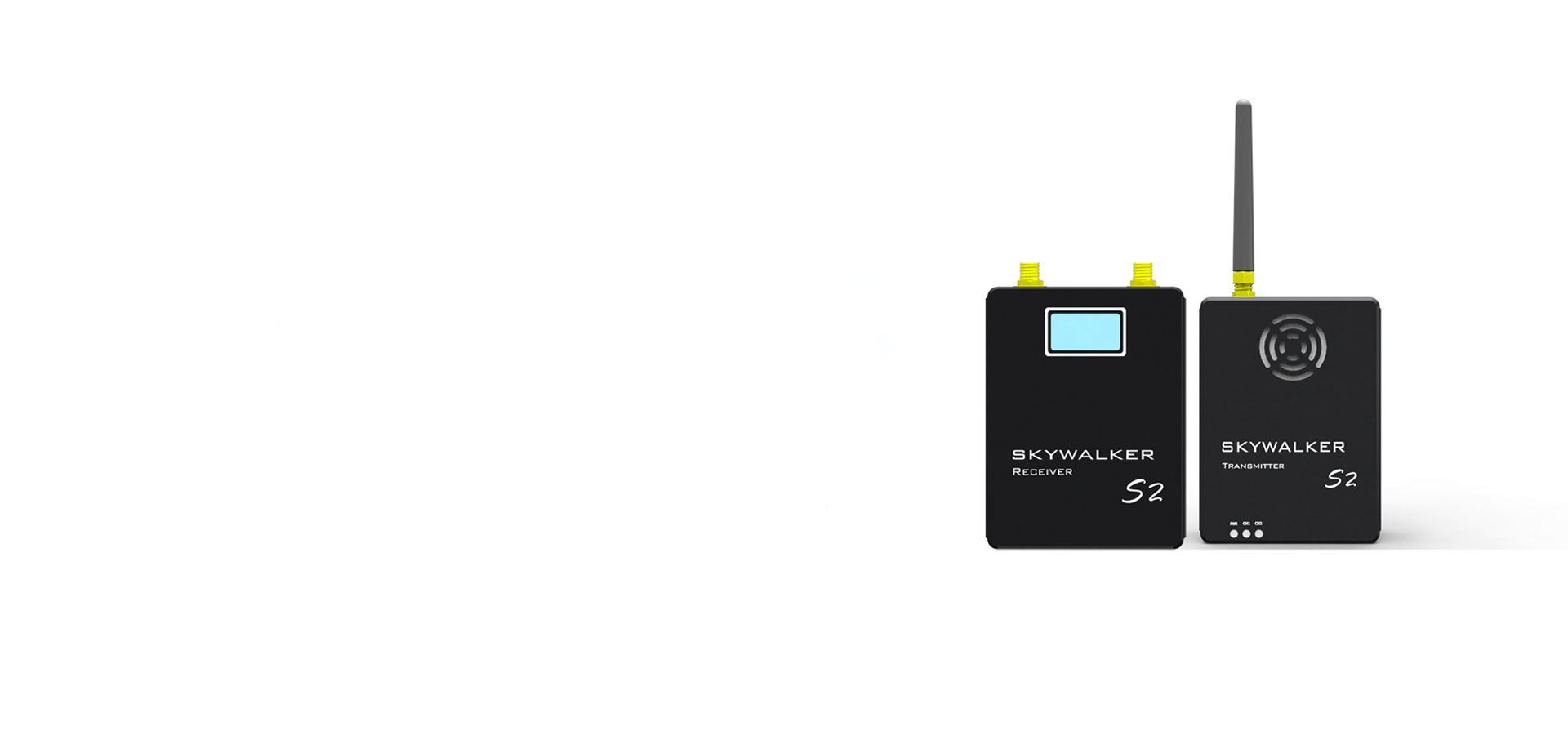 S2 Wireless HD video transmission
S2 wireless HD transmission is adopted the newest technology H.265/HEVC code and achieve wireless video transmission beyond your imagination. Supporting encryption function is more secure.The transmitter is compatible with more video from camera and supports multiple simultaneous transmission by TDMA.
Adopted COFDM modulation technology,large channel capacity,supports FHD real-time video transmission,it has good performance on Anti-fading which affected by multi-path transmission,it is suitable to transmit real-time video under the high speed motion.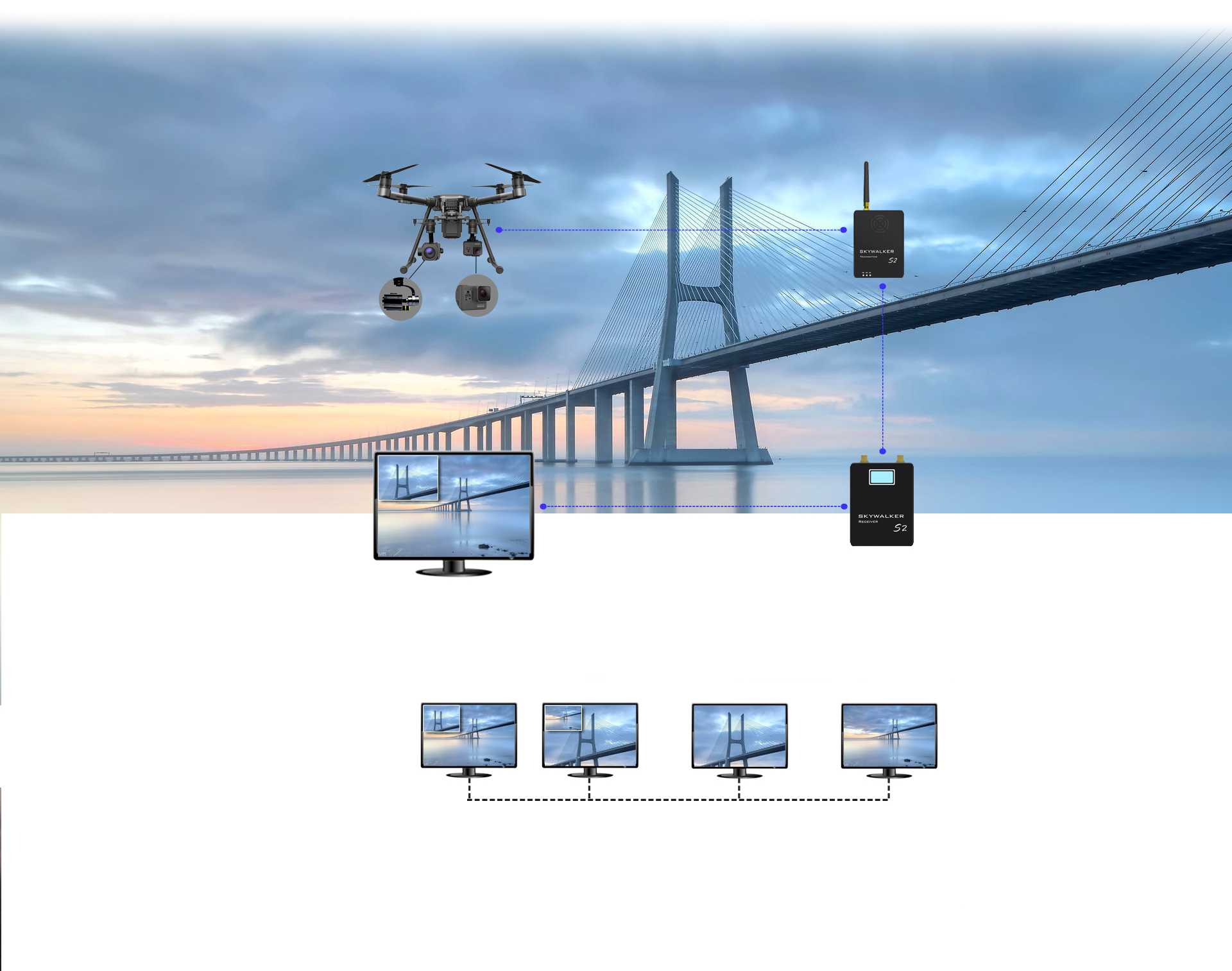 Multiple simultaneous transmission,picture-in-picture display
Transmitter supports HDMI/CVBS input at the same time,and multiple simultaneous 1080p HD video transmit.Network stream supports TCP,UDP,RTSP.
Four display methods can be freely switched
Receiver supports picture-in-picture display,one-click switch,easy to use,and supports simultaneously transmit HDMI and IP.IP output supports mainstream protocol.

Over great distance,over low latency
S2 wireless HD video transmission system have been deeply optimized video decode,and over low latency transmission effect.The transmission distance reaches 10-50km,widely applied in mapping,inspection etc.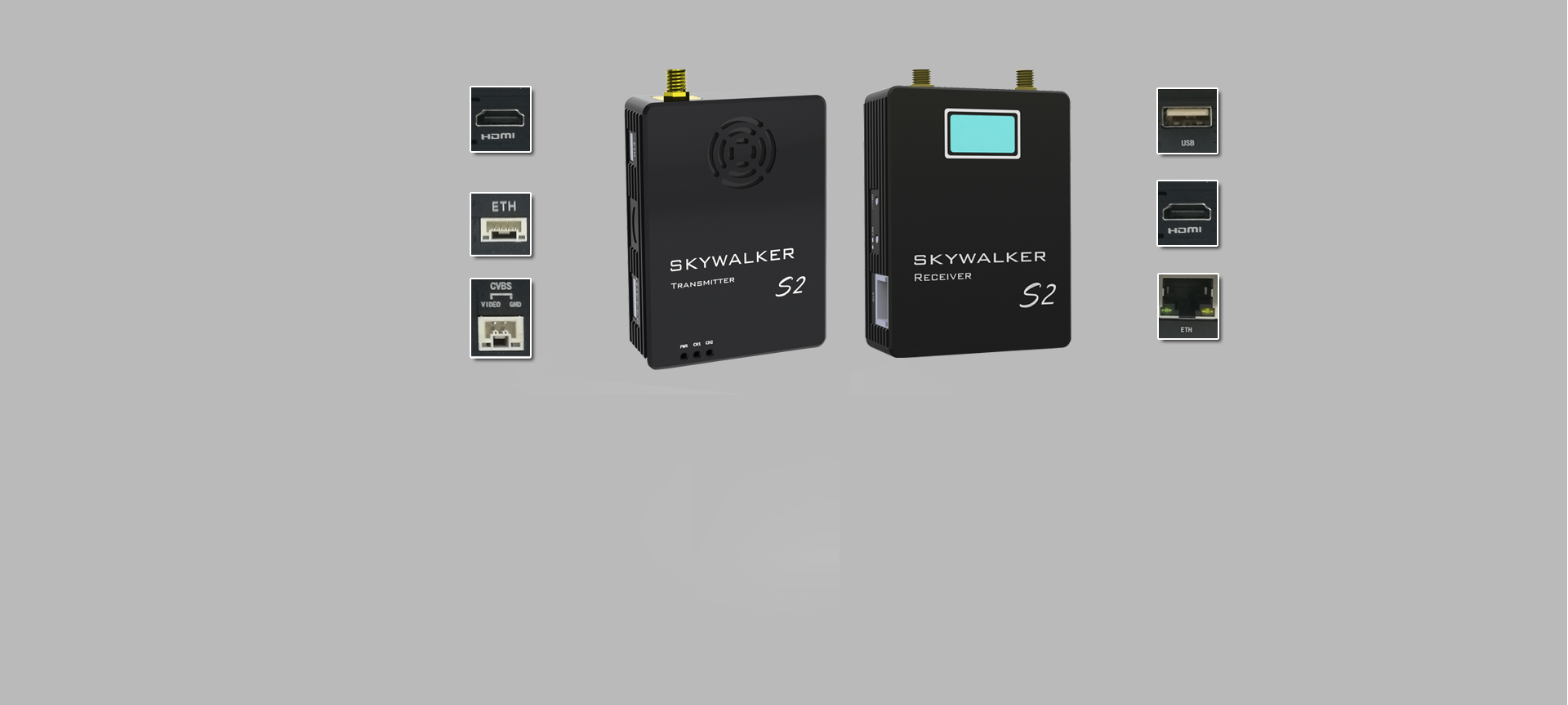 Diversified interface
S2 has diversified interface to output and input video.The transmitter supports HDMI,IP,CVBS, which user content with diversified mounting demand. The receiver has HDMI and IP interface,supports simultaneously output by HDMI and IP.In addition,the receiver has US interface.User can insert USB,which record HD real-time video,multiple backup.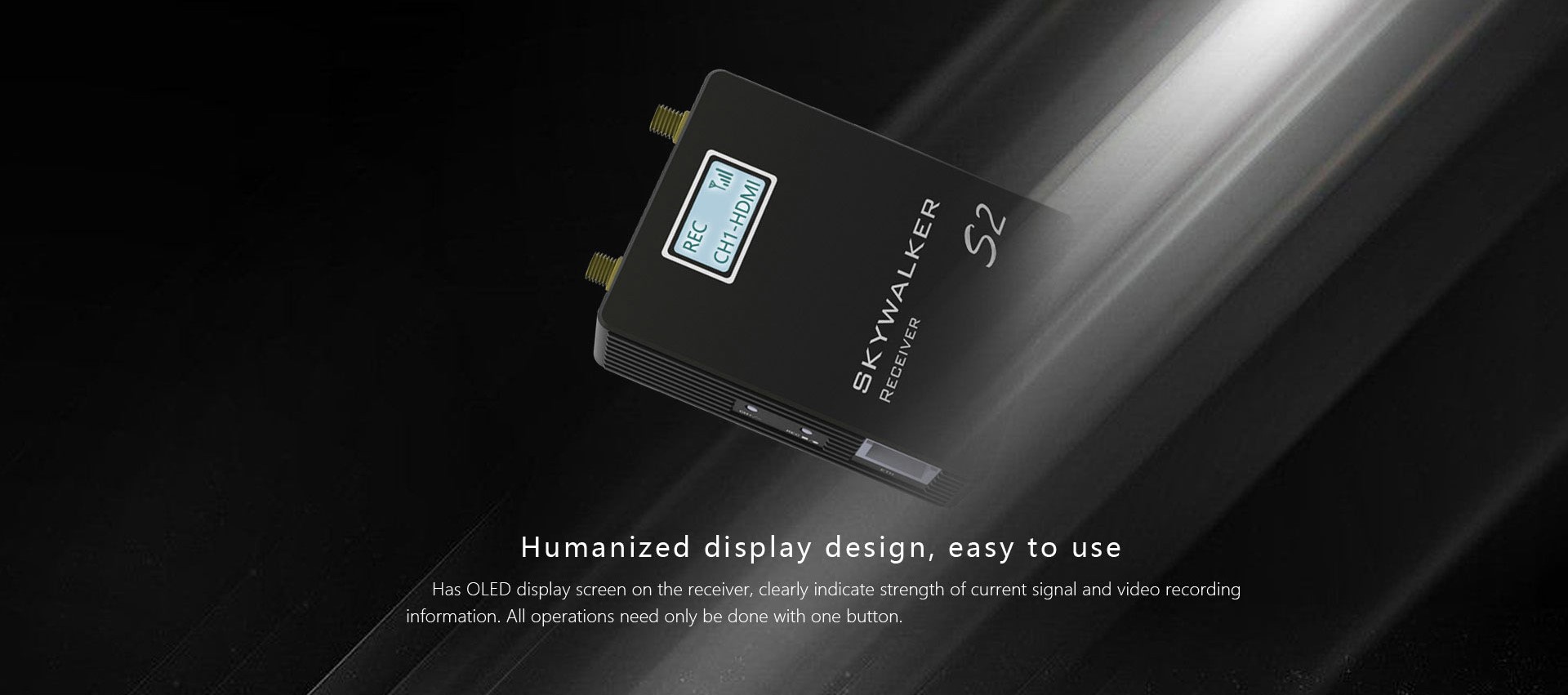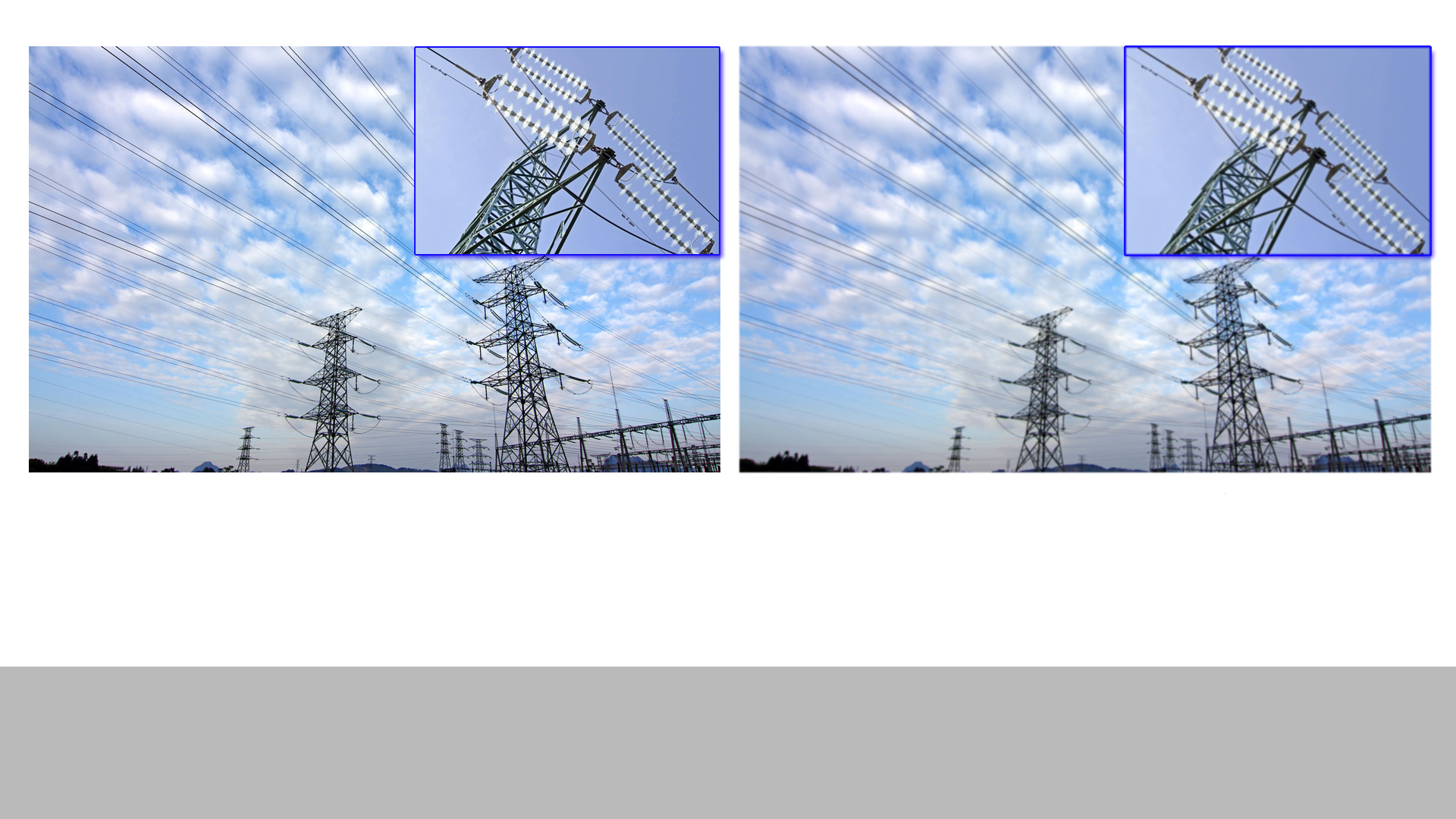 S2 flight test effect
H.264 transmission system test effect
S2 wireless HD system,brings different user experience,supports custom-made OSD display.